over the past couple of days i have come to find out form more than one person that my buttons do not work.
super fail.
c'est la vie, eh?
i'm assuming that the tutorial that i originally used...was useless.
with the help from the lovely sam at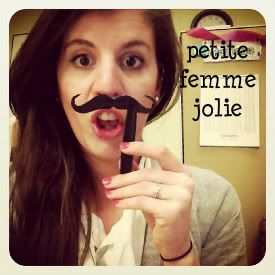 hooked me up with a tutorial that actually worked.
SO
if we have swapped buttons or you've grabbed mine before
please, please,
switch out the html you previously had
for one of the lovely new ones i have listed one the right side of my page :)
if you haven't swapped with me and would like to just let me know!
thannk you sooo much for working over this bump in my blogging road.
okay, now that the drama is over.
check out what shalie and i made for dinner last night!
make sure you check out

shalie irene

for more pictures from our dinner AND
hey mambo, mambo italiano
...and that was a poor attempt of an irish girl trying to be italian.
only 15 minutes til friday, who else is excited for the weekend??